I heart you guys! You have made my little blog what it has become.
I want to help you succeed at growing your
friendships,
facebook followers,
and whatever else you are looking for…
You can advertise whatever…again, not picky.
Your Blog, Etsy Store, Facebook Page, Instagram, Website, Business,
whatever, I really don't care.
I will sell on a month to month basis, starting with a new month,
and highlight each and every sponsor, on one post, once a month. And several social media mentions.
Everyone's ad's are the same size, same price, and will rotate ads.
We will play an 'everyone wins' game 😉
down to the nitty gritty:
My stats:
25,000-30,000 page views per month
(over 1,000 per day)
Followers Growing Daily:
670+GFC Followers
2300+Instagram Followers
1000+ Email Subscribers
2400+Facebook Followers
2500+Pinterest, Tumblr, Twitter, Etc.
Being extremely active in social media (I also run several Facebook Pages)…I tend to hang out in lots of little places, quite often.

I post on a full range of topics
I link up weekly with others Bloggers, Facebook, etc.
I contribute my posts here: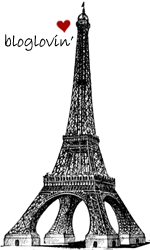 Info:
I manage all sponsors myself, and rotate everyones positions so it's fair 🙂
Rates are $30 per month, with one sponsored post a month.
Guest postings, giveaways, etc.?
Feel free to email me with any questions, use sponsorship as your subject.
twothirtyfivedesigns@gmail.com
PRICES SUBJECT TO CHANGE AS READERSHIP GROWS.