I am quite giddy about this,
and seriously have my fingers crossed…
like quadruple crossed.
And my smile is probably this big,
or even bigger.
I have thought long and hard about this,
weighed the pros and cons
and for the past two months, solid, it has been staring at me.
I am SO excited about doing this
and working with you all, I can hardly contain it 😉
I have had so many ask if they could place an ad, do giveaways, talk about their products, etc.
and counseled  by several bloggers, who are quite bigger than I,
and decided to give it a go.
I want to help you succeed at growing your
fan base,
readership,
business,
friendships,
facebook followers,
and whatever else you are looking for…
I'm not picky 😉
My Plan?
You can advertise whatever…again, not picky.
Your blog, Etsy Store, Facebook Page, Instagram, Website, Business,
whatever, I really don't care.
well…maybe,
nothing illegal, m'kay?
I will sell on a month to month basis, starting with a new month,
and highlight each and every sponsor, on one post, once a month.
Everyone's ad's are the same size, same price, and will rotate every time the page is refreshed.
You don't even have to be a blogger. Yup, you read that right….
We will play an 'everyone wins' game 😉
down to the nitty gritty:
My stats:
25,000-30,000 page views per month
(over 1,000 per day)
Followers Growing Daily:
580+GFC Followers
670+Instagram Followers
1000+ Email Subscribers
1150+Facebook Followers
2500+Pinterest, Tumblr, Twitter, Etc. Followers
Being extremely active in social media (I run several Facebook Pages)…I tend to hang out in lots of little places, quite often.
Vine (search TwoThirty~ FiveDesigns)
I post on a full range of topics
I link up weekly with others Bloggers, Facebook, etc.
I contribute my posts here: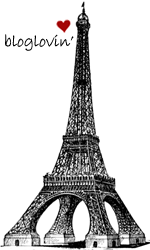 Interested? Click below and you can proceed with Passionfruit…so stinkin' easy, or click on my sponsorship page up top.
Your image will be on the right, under sponsors, and will link directly to where you want it to go.
You guys are in those numbers up there and because of your support, I have the guts to do this!
I appreciate you guys more that you can ever know!!
Questions??
email: twothirtyfivedesigns@gmail.com