I have met more people by doing this and am super giddy to introduce you to them 😉
Leslie's
image popped up at the beginning of the month,
so being my nosey self, I went and check her out…
best.etsy.store.eva.
I know exactly where my pillows are coming from when we move in a few short weeks!
and it's going nuts in my area…
It's all day lip wear, like ALL day.
Stays put form 4-18 hours and doesn't dry out,
top coat is hydrating.
what more can I say??
not a lot of words for this except it's awesomeness in a box…
Live Well by Keri
gives daily

info covering health tips, and advice 
in all aspects of physical, spiritual and emotional wellness. She rocks.
options on color, cut and beyond fabuuuulous extensions….heck yes.
Can't say enough thanks to you all for this month!!
I heart you guys! You have made my little blog what it has become.
I want to help you succeed at growing your
friendships,
facebook followers,
and whatever else you are looking for…
You can advertise whatever…again, not picky.
Your blog, Etsy Store, Facebook Page, Instagram, Website, Business,
whatever, I really don't care.
I will sell on a month to month basis, starting with a new month,
and highlight each and every sponsor, on one post, once a month.
Everyone's ad's are the same size, same price, and will rotate every time the page is refreshed.
We will play an 'everyone wins' game 😉
down to the nitty gritty:
My stats:
25,000-30,000 page views per month
(over 1,000 per day)
Followers Growing Daily:
590+GFC Followers
730+Instagram Followers
1000+ Email Subscribers
1740+Facebook Followers
2500+Pinterest, Tumblr, Twitter, Etc.
Being extremely active in social media (I also run several Facebook Pages)…I tend to hang out in lots of little places, quite often.
Vine (search TwoThirty~FiveDesigns)
I post on a full range of topics
I link up weekly with others Bloggers, Facebook, etc.
I contribute my posts here: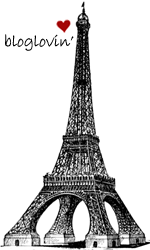 I run my sponsor spaces through passionfruitads, about the easiest thing a person can do.
You provide an image, a link and viola, it's automatically published!
Feel free to email me with any questions, use sponsorship as your subject.
twothirtyfivedesigns@gmail.com
PRICES SUBJECT TO CHANGE AS READERSHIP GROWS.