Sooooo many things that I am excited to tell you guys about!!
I have been a bit more quite around here because I have been working on things in the background….and this is just the tip of it 😉 (pssst, there is a Black Friday giveaway, a coupon and the Casual Friday Link Up at the bottom).
I just listed these beauties in my etsy shop. They are what I have been sporting lately in my Casual Friday Link Up's.
Aren't they great??!
I started making leather drop earrings and they are beyond fabulous!
They are handmade out of 100% lambskin and come in three sizes. I cannot even explain how lightweight and soft they are. Seriously, you forget you have them on. And I always get compliments on them, just so excited to show you guys!
Gold Metallic Leather Drop Earrings
Silver Metallic Leather Drop Earrings
They are listed and available in my etsy shop now!
And to sweeten the deal, I am offering up some goodies for Black Friday, Small Business Saturday and Cyber Monday.
1. I am offering 15% off of my items in the etsy shop through Monday, December 1st, 2014 at 11:59pm. Use code HOLIDAY2014 to receive the discount.
2. I have teamed up with some of my blogging buddies to bring you a giveaway of not one pair, not two…but three pairs of the medium earrings. WHAT. Yup, someone is going to win three pairs of earrings (Red, Silver and Gold) from myself and can enter for the chance to win everything pictured below!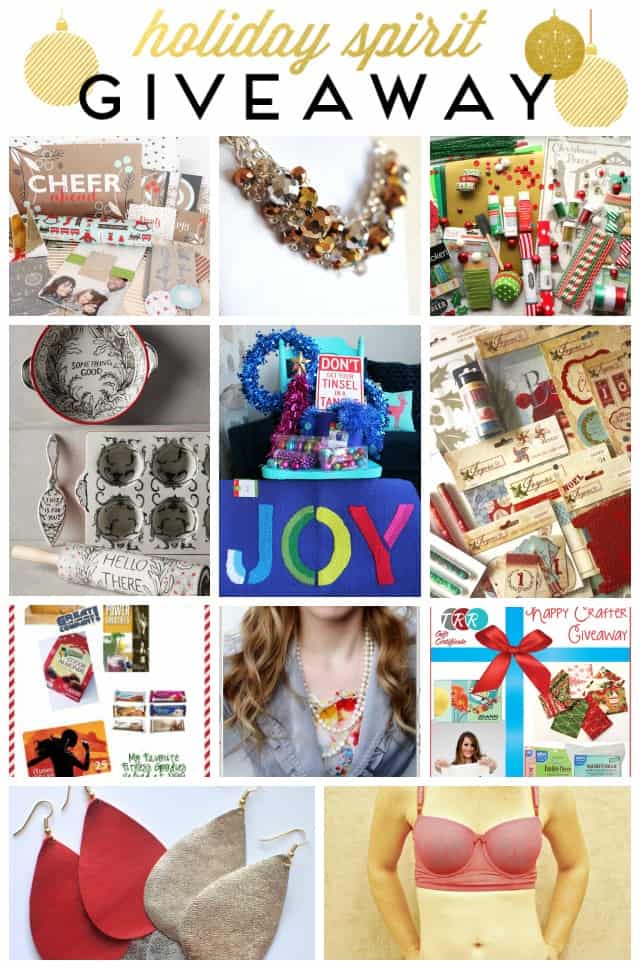 Girl Loves Glam | Bombshell Bling | A Girl and a Glue Gun | Cupcake Diaries | My Sister's Suitcase | Snap | Maybe I Will | My Mommy Style | Flamingo Toes | Two Thirty-Five Designs | Fry Sauce & Grits
How to enter?
Check off everything through the rafflecopter, then head over to my friends pages (listed above) and check out their giveaways! We are giving out over $800 in goodies!!
On to the link up!
I am making my Casual Friday Pinterest Board an open group board. yesssss. If you link up here, then you are invited to join us and pin your link there too. It's all sorts of wins coming in every direction.
It's quite easy.
Make sure you are following me on Pinterest (I can't add you as a contributor unless you are), comment or email me your Pinterest email and bam…that's it. You can Pin away!
Notice:Many have asked again about being added, Pinterest won't let me add you unless you are following me.
BIG thanks to ALL of you who linked up this past week! We had an amazing link up last week!!! Your sweet comments and awesome emails that you continue to send are absolutely amazing!! You sure know how to rock a girls world 😉
Now, onward with the rules for linking up, easy peasy:
1. Be a follower of the blog (there are lot's of ways, via GoogleFriendConnect,Facebook, Instagram, Twitter, Email, etc., hey you can follow me on Pinterest too!)
2. Link to your specific post, not your main blog page, and any post goes, whatever makes you be you.
3. Please link back here so all of the casual business makes sense, I even have a rockin' button on the sidebar!
4. Check out others links! We all know we dig followers and comments on our post we work so hard on, it's just cool to play nice. And you never know what other awesome blogs you will find! {I send out email reminders for this link up. Click HERE to be added instantly. This reminder is one email a week for the link party}