I am a regular contributor over at All Things Thrifty and I thought I would show you guys what I recently shared over on Brooke's Blog.
If you haven't been there before, go.now. Like right now. You won't regret it.
I have been eyeing rugs that are wide enough for the width of our front door, but not too massive and didn't come close to the kids college funds.
I have been floored by some of the prices I came across.
I whipped this up yesterday afternoon. It is easy. Crazy easy…you'll hardly believe it.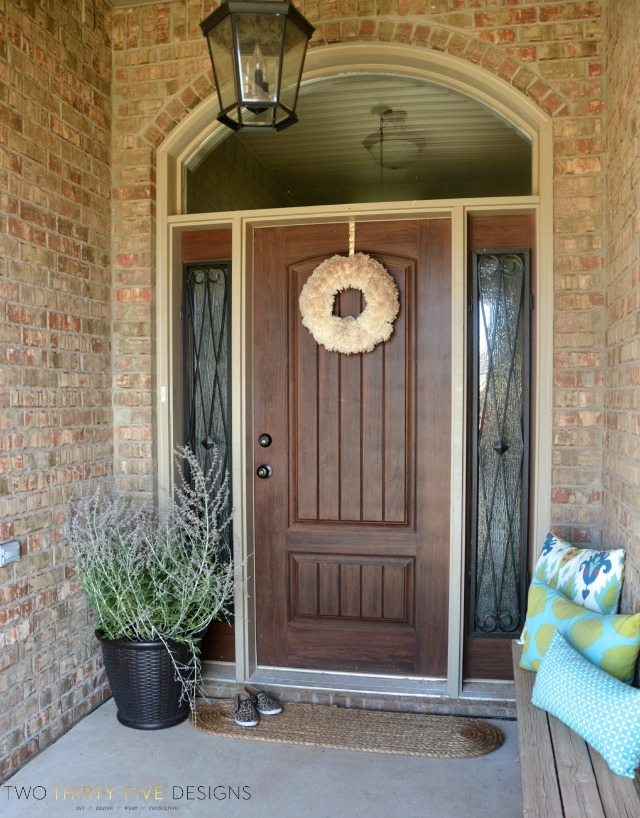 So during my daily trips to the hardware store, I had a moment in the rope aisle where I brain stormed and attempted to figure up many feet I would need.
I told the employee I needed 80 feet of rope and some duct tape. He was a tad hesitant in helping me out at first.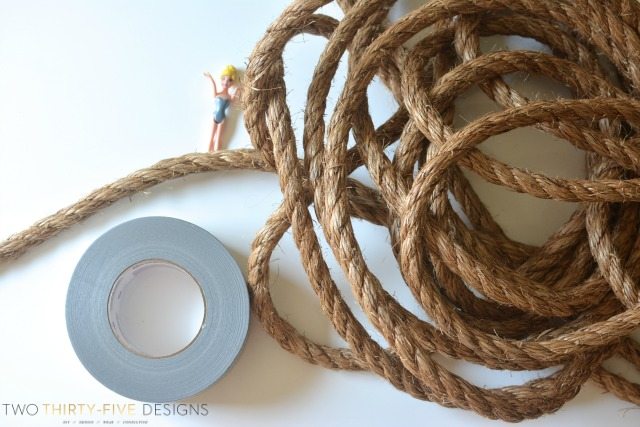 *no princesses were harmed in the making of this rug*
(I swear these things multiple at our house)
Materials:
Manila Rope (I purchased 80ft of 1 1/2 in diameter)
Two rolls of all weather duct tape
Scissors
Utility Knife (for trimming excess tape)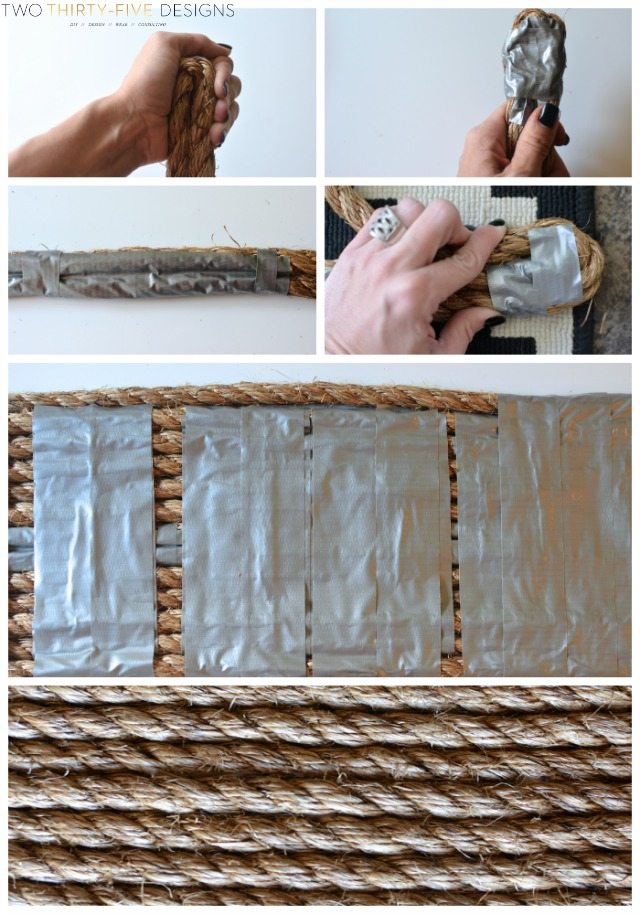 1. Measure out how long you want your center piece to be (I used the width of the door), then fold and pinch at the end.
2. Tightly place tape on one side to secure.
3. Run rope side by side against the middle piece, securing with tape as you go. You can see that I ran tape lengthwise on the center piece, then secured the two by running small strips in the other direction.
4. When you get to the end, loop rope around the edge and secure with tape.
5. Go back and forth, forth and back, over and over, again and again. The rope twists as you go, so right before I hit each curve, I would stand up and untwist the rest of the rope. It's a little bit tedious in the beginning because of the length, but is so helpful to have it straight and not twist up and tear the tape while you are working on it.
After I got into a grove, I would just run pieces up and down, securing at the top, pulling tight, and layering each piece of tape on top of each other. When I finished wrapping the rope around, I ran a solid layer of duct tape along the bottom to fully secure it all.
6. After you are finished, flip over and trim excess tape.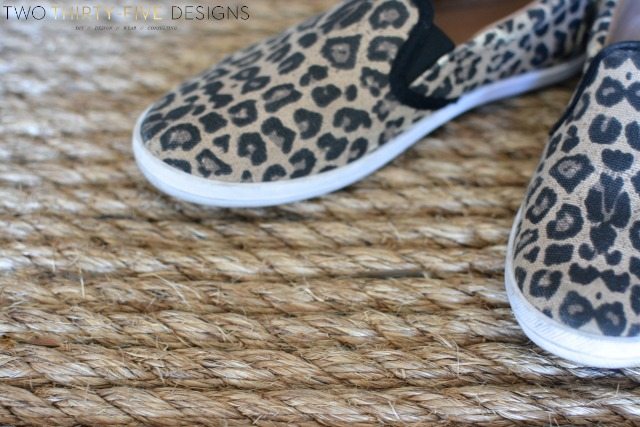 Then admire your handiwork.
It's super thick and a great material to wipe little feet on that forget when they played in the dirt and grass.
oh, and it's great for the ones who think they rule the house, but tend to sleep most of the day.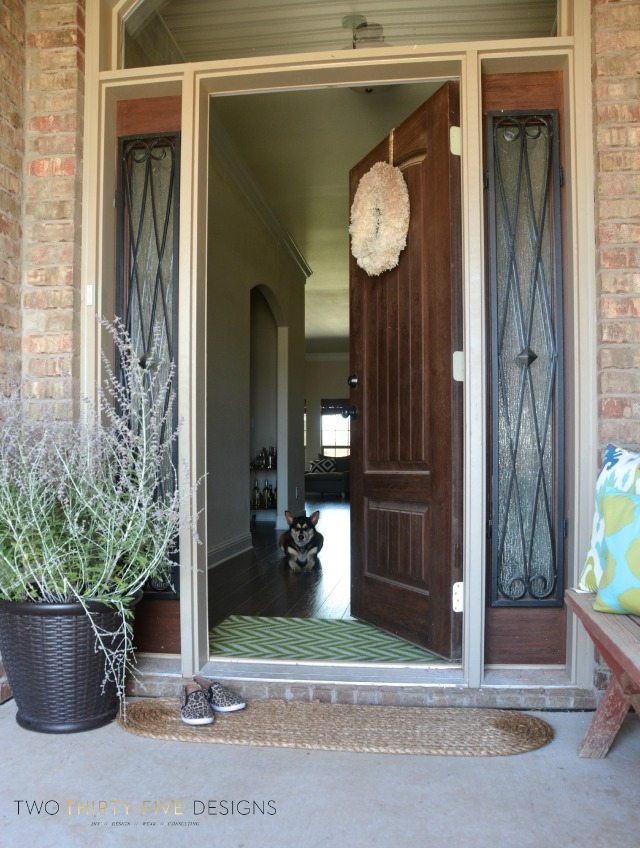 I recently hung out with Brooke at the 2014 GMC Hidden Treasure Adventure! I drew the playroom for my area, and just posted the full reveal!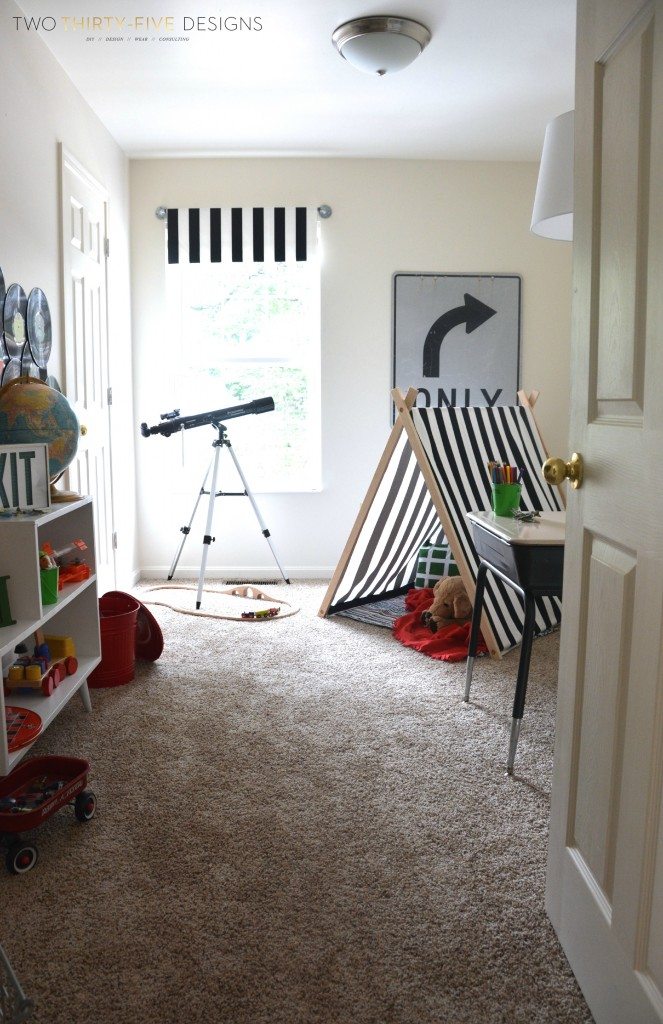 But before I left, I put up the tutorial for my daughters Ikea Bunk Bed Hack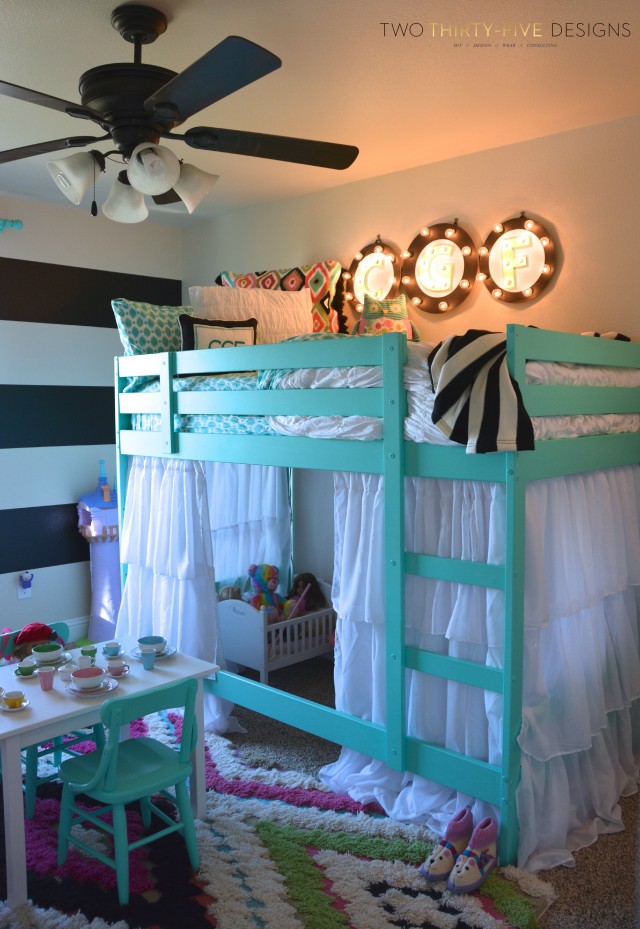 And another tutorial for my DIY Hairpin Console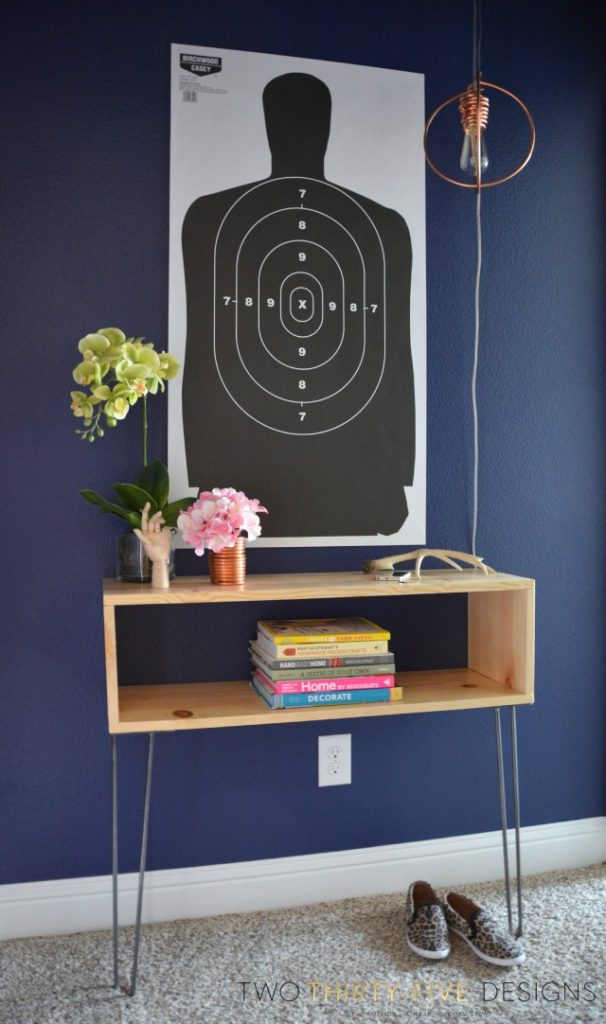 Want to keep up with my projects and chat? I'm pretty social, in an internet kind of way, and would love even more to meet you!
Two Thirty~Five Designs // Instagram // Facebook // Pinterest // Google+ // Twitter